Flashings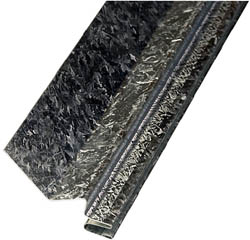 Stucco-Lok
Removable Flashing - For Stucco Construction
The Stucco-Lok removable flashing is designed to prevent shattering of the parapet stucco by allowing re-roofing without bending up the reglet. The reglet provides an expansion joint to prevent roof heat from cracking the stucco. The expansion joint is also a plaster ground which saves the cost of a curb board where sheathing is needed.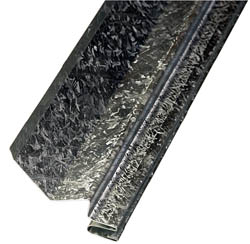 Modified Stucco-Lok
All-Purpose Flashing - For New And Old Construction
An all-purpose reglet and counterflashing for new and old construction where a serface mounted reglet with a removable counterflashing is used to waterproof almost any parapet wall condition.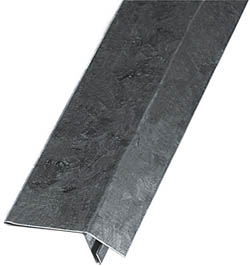 Brick-Lok
Removable Flashing - For Brick And Masonry
A removable flashing for brick, concrete block, and all masonry construction.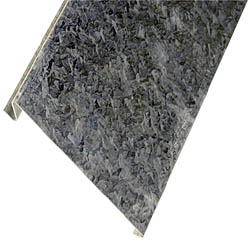 Expanso-Lok
All-Purpose Surface Flashing - For Re-Roofing, Tilt-Up, Etc.
An all-purpose flashing for new and old work, no reglet is required. It is designed to be free-floating, which allows maximum contraction and expansion (the major cause of failure with other surface-applied flashings). The removable flashing provides immediate accessibility for re-roofing and for inspection. Excellent design for precast tilt-up construction.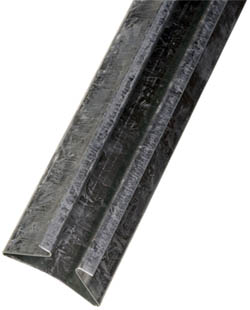 Clip-Lok
Removable Flashing - For Concrete Construction
The permanent dovetail reglet of the Clip-Lok flashing provides for re-flashing as long as the wall stands. The reglet is designed to force tge flashing up into the reglet and to spring tightly against the roofing. The reglet is supplied with waterproof tape to prevent it filling with concrete.